Every year, thousands of students drop the idea of study abroad due to the higher cost of study in foreign countries. I wonder how many students can fulfil their dream of study abroad if there was no 'High Cost' factor in their study abroad planning. One of the major aspects that makes the cost of study abroad high is, obviously, the location we choose to study. However, with a little more attention and research, we can cut down the cost of study abroad to a great extent. So, let us take a look at the cheapest countries to study abroad here!
(Note: The list mentioned below is in alphabetical order.)
Czech Republic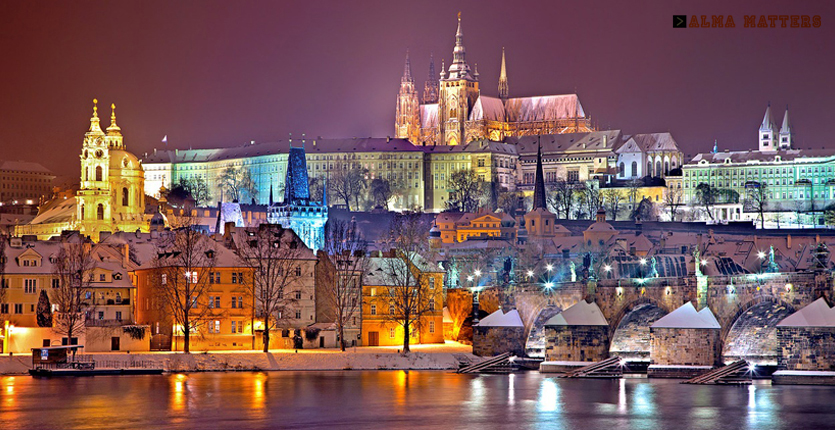 Located in the heart of Europe, the Czech Republic - formerly known as Czechoslovakia – often attracts a lot of students and travellers around the globe for its astonishing beauty and inheritance. Surrounded by renowned countries like Germany, Poland, Austria and Hungary, the Czech Republic provides you with over 250 public colleges and universities that offer more than 200 undergraduate and postgraduate courses. Because of the increasing number of international students, the private and public universities in the Czech Republic are introducing more and more English degree programs every year. Owing to its membership in the European Union, degrees earned from the Czech Republic accredited universities are as valuable as of any other EU country. It is considered among the safest countries in the world as per many surveys that multiple organisations conducted in recent years. This makes the Czech Republic more suitable for international students.
Denmark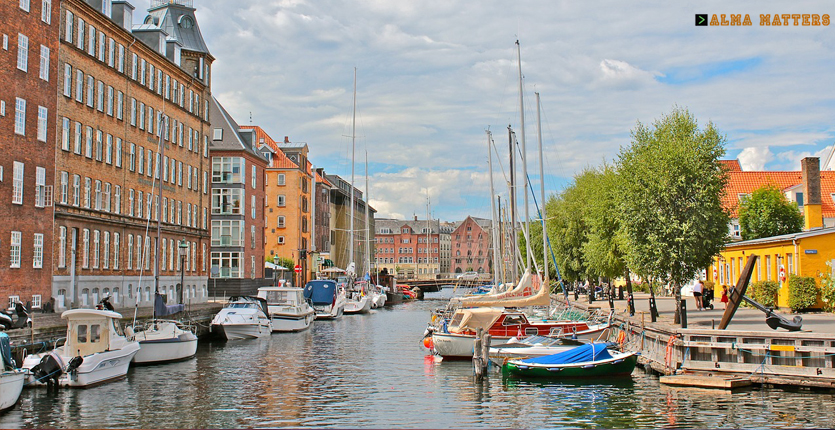 Denmark - located in Northern Europe – is surrounded by Germany, Norway and Sweden. Every year, as many as 20,000 international students enrol in Demark colleges and universities. Architecture Business, Design and Technology are among the most popular streams taught in Denmark universities. Denmark is among the most affordable countries to study abroad. The local currency of Denmark is the Denmark Krone. The study abroad programs in Denmark makes you familiar with the Danish language during your studies. There are many organisations that offer free language programs for international students. Another factor that speaks in favour of Denmark is its lowest crime rate, which makes your study abroad fun and safe altogether.
Estonia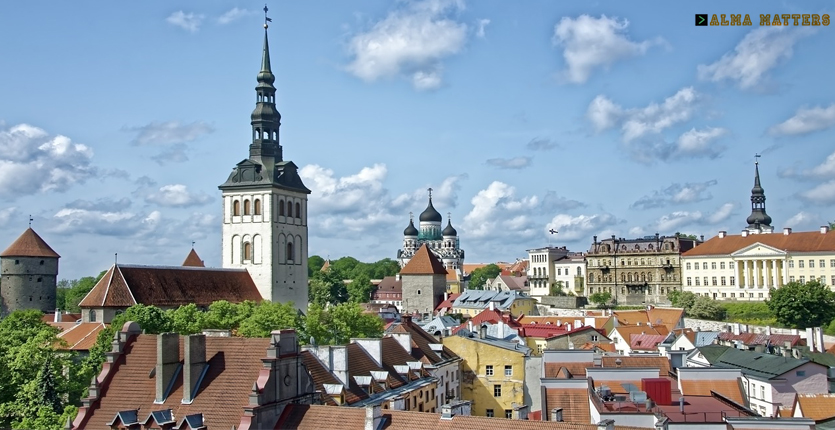 Estonia is a small Northern European country, which is located between Latvia and Russia. Every year, thousands of international students enrol themselves in various private and public universities in Estonia. Reason being, Estonia offers a wide range of study abroad programs at minimal cost. Estonia is a culturally rich country that has more than 1500 islands to explore. What makes Estonia a more preferred county than many others is its unparalleled technological advancement. Another reason why we mentioned Estonia in our list of most affordable places to study abroad is its 20% growth of foreign applicants per year. As per the survey conducted by the International Student Barometer, as many as 89% of the total international students are satisfied with their study experience in Estonia. The domestic colleges and universities of Estonia over 140 English-taught programs that are globally recognised.
France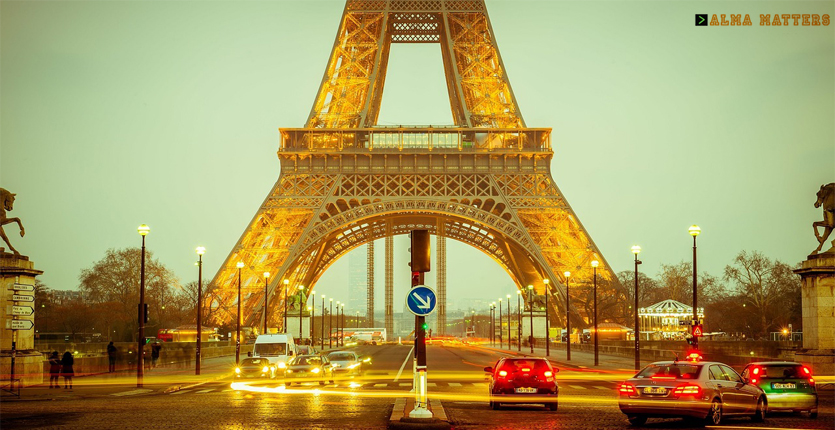 France has been serving international students from around the world for years and decades now. With more than 3,00,000 international students every year, France is among the most favourite destinations for study abroad. French colleges and universities offer quality higher education programs with reasonable tuition rates. Being a superlative economic power, France provides students with excellent research and development opportunities. 9 out of 10 international students are satisfied with their study in France, which is the reason why a lot of students consider France as one of the choices to study abroad.
Germany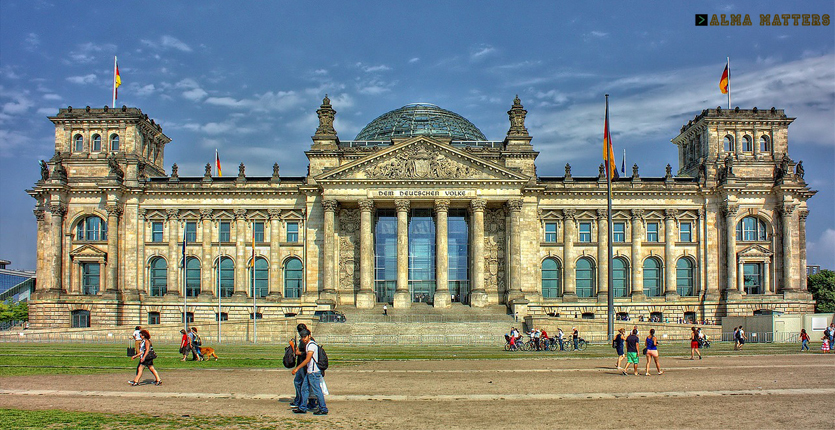 Germany, again, is among the most popular choices of international students to study abroad. As many as 12% of the total students in Germany come from abroad countries, which alone shows the impact Germany has in the global education system. Germany offers world-class study programs, which develop intellectual aptitudes and improve personal skills as well. Other than offering affordable study programs for international students, degrees earned from German Universities are recognised around the globe. Furthermore, Germany is among the safest countries in the world, which makes it an ideal place to study abroad. Germany values highly qualified professionals more than anything. And hence, the German universities do not charge tuition fee from international students. All the foreign students enrolled in German universities need to bear a few administrative costs such as the student union fee, student contribution and local transport expenses only.
Mexico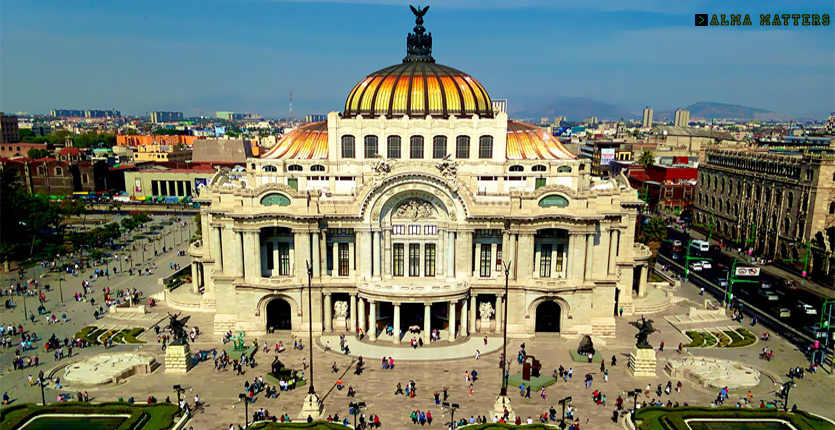 Mexico – another affordable country to study abroad – has a rich and unique culture to explore. In a recent survey, Mexico City is named among the top 100 cities in the world for national and international students. Mexico provides students with a wide range of low-cost programs that offer endless career opportunities. However, the constant crime rate is a bit of a worry for international travellers and students. Apart from that, there are many reasons to study in Mexico other than the low cost of living and studying including the food, culture, history and nature.
Norway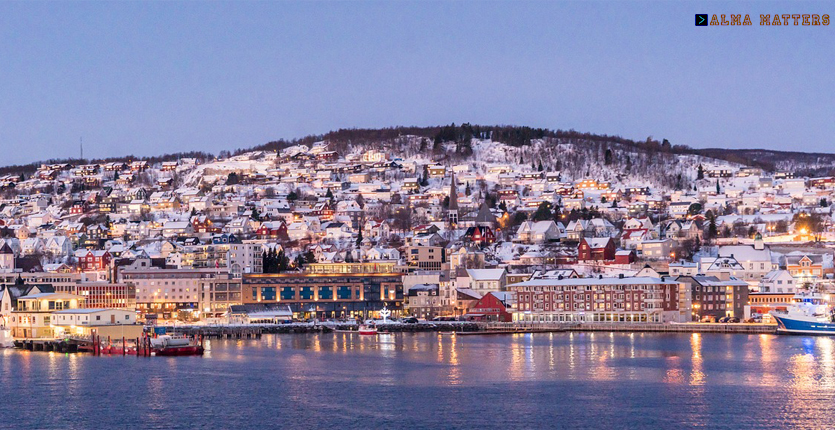 Norway is named as the happiest place in the world in 2017, as per the World Happiness Report. Norway has the fourth-highest per capita income in the world, which makes it among the wealthiest countries across the globe. Norway offers a variety of courses designed for international students and is ranked #1 in international student satisfaction in the year 2016. Most general courses, except a few, are tuition-free. What might worry students, here, is the overall affordability during their stay. Norway government is clever and charge heavy taxes on the things that are unhealthy for people and the environment. Consequently, alcohol, cigarettes, transport and gas etc. are all pricey.
Poland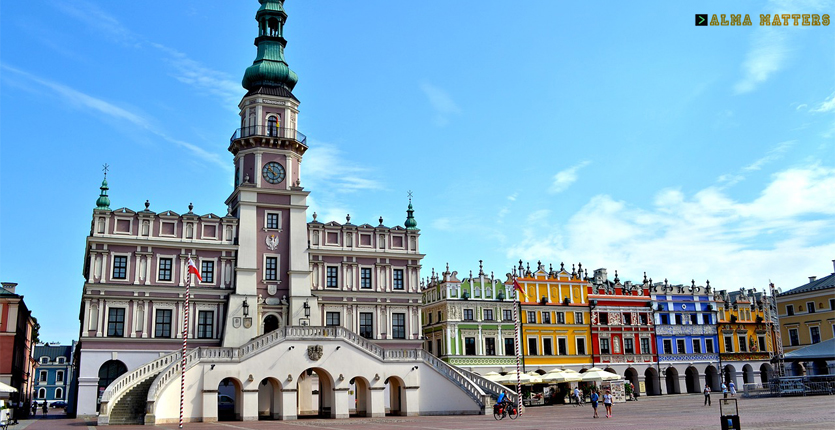 Poland, located in Central Europe, has more than 450 higher education institutions that offer quality education. Owing to its low tuition fee and equally cheap cost of living, Poland is among the prime choices to study abroad for international students. Poland is home to many well-reputed universities including Warsaw University – ranked #1 Top Coder International IT ranking – which outperformed the esteemed and honoured university like Massachusetts Institute of Technology (MIT). Seeing the increasing number of students, Poland has established four times more colleges and universities than there were in the last decade. Poland is among the cheapest places to study abroad as compared to other European countries.
South Africa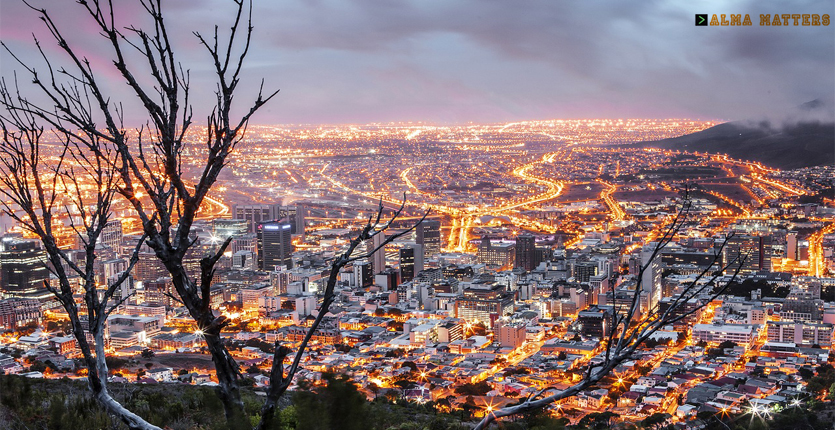 South Africa is a land of diversity with 11 national languages and many ethnic groups. South Africa is among the cheaper places to study abroad as compared to other countries worldwide. It embodies amazing landscapes, mountains and beaches, which makes South Africa a great place to live and study for international students. South Africa offers a simple lifestyle and is among the 11th most preferred destinations for international students. The education system in South Africa is quite robust and therefore, it makes an ideal place to study for international students.
Taiwan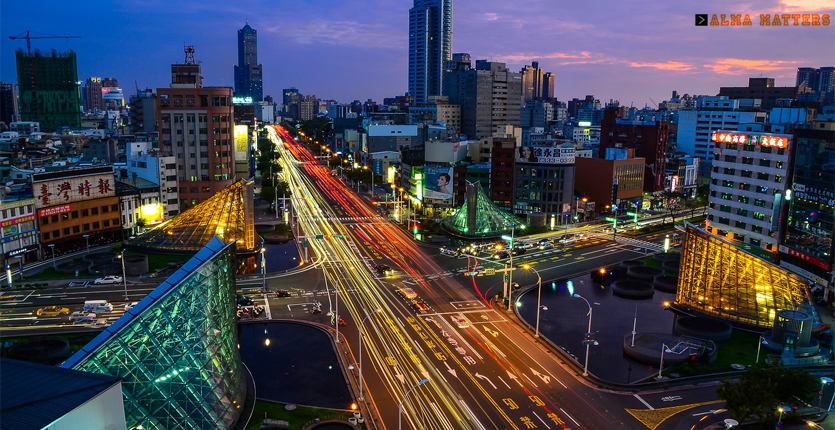 The list of most affordable places to study abroad cannot be concluded without mentioning the name of Taiwan – a state in East Asia (Republic of China). Taiwan boasts an exceptional education system that offers a wide range of career opportunities to domestic as well as international students. The Ministry of Education, Taiwan offers various types of scholarship to encourage foreign students around the world. The universities in Taiwan provide students with high-quality study programs that are much affordable as compared to other developed countries across the globe.