Forum | Calendar | Counselors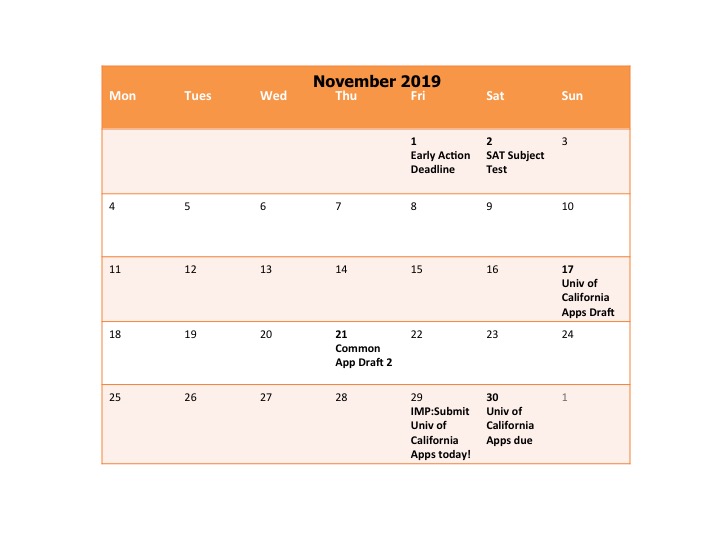 Subscribe to College Applications Calendar
November is here. The month starts with the Early Action Deadlines and ending the month with Deadline for University of California applications.
Here are some resources from our site to help you. If you have a question, just go to the Forum and Ask.
Early Action Deadline Nov 1, 2019. Hope it is behind you.
University of California applications are due November 30, 2019. However, given past experience you may want to submit your application a few days before the deadline because of the volume of traffic on the site as the due date approaches. You don't want to be in a situation where you can't login to submit your application.
Common Application

Check out the article by Saranya on Common Application Primer.
If you need any help or clarification visit our Forum. It has students from the Top US Colleges who were in your shoes just a year or two ago. They are happy to help.

Essay Draft and Common Application review by US-based College Counselors are available. Signup to find out more.
Good Luck with your applications.