College-bound? 3 Reasons to Join "MyCoalition"
By Alma_Matters
October 12, 2021
Episode #151: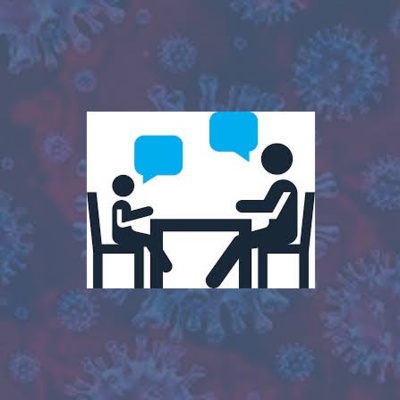 Stacey Kostell on The Coalition: College Access for All
Stacey Kostell is the CEO of The Coalition for College Access, the organization that offers MyCoalition or Coalition Application, a set of free college planning tools.
Stacey Kostell built a career in College Admissions working at a number of leading US Universities over the last 25 years.
In 2020, Stacey joined The Coalition to help underserved students not only get to college, but also provide them the tools to be successful.
MyCoalition is one such signature tool.
Students can open a MyCoalition account as early as ninth grade, or even as a transfer student. It is easy to open an account by providing a little information about themselves.
According to Stacey, there are 3 Big Reasons a High School Student should have an account on "MyCoalition".
Locker - A Place to Store Everything!
College List - Hear Directly from the Colleges
Access to College Advice - 150 Colleges, Counselors, CBOs
1. Locker - A Place to Store Everything!
By opening an account, a student will have access to what is called a Locker, a free digital storage space.
The student can start putting in things they might want to use in their college application, or just refer to when writing an essay. It supports all kinds of rich media including video. So one could do video journaling, or to practice making video interviews, which many more colleges use now.

And as the student grows their profile, they can add new activities, the courses that they've taken.

All this is available to the student, when they get ready to apply to college.
2. College List - Hear Directly from the Colleges
When a student has an account, they also have the College List. And so as they're thinking about the colleges, they want to attend, they can ask for their information to be shared with colleges, and so they can start getting college advice directly from the colleges.
3. Access to College Advice - 150 Colleges, Counselors, CBOs
MyCoalition has created College Advice with the 150-member Colleges, their Counselor Advisory Board and Community-based Organizations (CBO) to help students along the way. Their advice ranges from "it's time to take an ACT test", things like how to advocate for yourself, as a freshman "how is GPA calculated at my college", to "how do I get my first as a student", etc.
Over 1 million students have taken advantage of MyCoalition over the past 5 years.
Check it out today. It's Free!
In the Podcast with Stacey Kostell, we discussed this and other topics:
Stacey Kostell's Professional Background

The Coalition's Mission

How MyCoalition helps students

Partners and Resources
If you are college-bound, this Podcast is a must listen to be inspired and motivated about your own future.
Subscribe or Follow our podcast College Matters. Alma Matters at any of these locations: Apple Podcasts, Google Podcasts, Spotify, RadioPublic, Breaker, Anchor.