Midnight Donut Runs in Berkeley
By Alma_Matters
November 19, 2020
Podcast Episode #39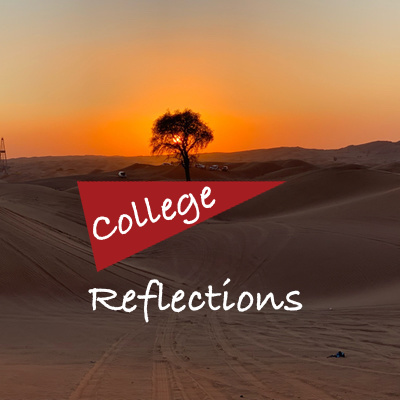 Sibi Venkatesan on UC Berkeley. The Daily Grind, Great People and Donut runs.
Sibi Venkatesan studied Electrical Engineering & Computer Science at University of California Berkeley.
When Sibi boarded the flight from Bangalore to Berkeley, he imagined his daily routine to include feasting on donuts around midnight. He could visualize digging into those sugar-laden treats and playing board games, with his new found friends at Berkeley.
As it often happens, the daily routine in his first year on campus, didn't quite live up to the midnight dreams. Actually not at all.
His daily intake of donuts at midnight stood at 0 (zero)!
There were a number of reasons for this. The primary one was Sibi's late arrival at the dorms and missing out making friends during the clique formation phase.
So, during the Freshman year, he started making friends in his classes.
For the second year, Sibi created his own clique of friends and moved into a dorm. Needless to say, donut runs at midnight and board games were a regular feature.
We discuss this and other topics in this Podcast with Sibi about Berkeley:
Choosing Berkeley

Bangalore to Berkeley

Amazing Food around Berkeley

Summers of Research

Advice to Aspiring Students
If you are college-bound, this Podcast is a must listen to be inspired and motivated about your own future.
Subscribe or Follow our podcast College Matters. Alma Matters at any of these locations: Apple Podcasts, Google Podcasts, Spotify, RadioPublic, Breaker, Anchor.