Open Doors Study on International Students
What Open Doors Data tells us about International Students
(~5 Minute Read)
By Alma_Matters
June 28, 2021
Mirka Martel is the Head of Research, Evaluation and Learning at the Institute of International Education (IIE). At IIE, Mirka Martel oversees the Open Doors® data project and Project Atlas® to study global mobility trends in international education. Mirka explains the Open Doors Project and what the data means for Colleges in the U.S. and prospective students and parents.
This article has been Excerpted and Edited from the Podcast with Mirka Martel.
Podcast Episode #93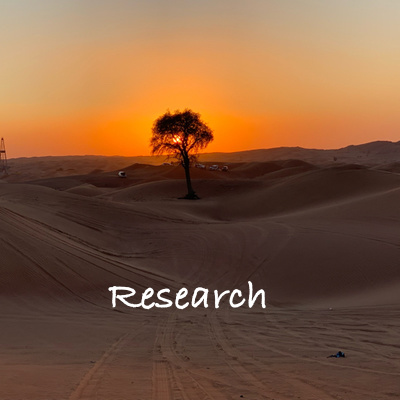 Mirka Martel of IIE: Interpreting Trends and Patterns Data on International Education.
Venkat:
Welcome Mirka.
We are here to talk about your flagship project at IIE, Open Doors. Maybe we could start with some history and context, and then we can dive deeper.
Mirka:
Open Doors is our flagship project, one we've been working on and collecting data for over 70 years on international students and scholars coming to the United States. So it's pretty incredible. And this data allows us to look at large trends that are happening in terms of inbound and outbound mobility of students in the United States. We (IIE) work on this project with the U.S. Department of State, and their Bureau of Educational and Cultural Affairs.
Every year, we collect data from U.S. universities. We ask them:
How many international students came to your campus this year, or were on your campus or were enrolled this year?

How many U.S. students studied abroad for academic credit?
All of this data is publicly available. We have a website www.opendoorsdata.org, where you can find all of this data about, for example, how many international students from India came to the United States last year, at what academic level (i.e., undergraduate or graduate), for what fields of study. So it really provides a plethora of historical and current data around who is coming to the United States to study, and in what fields or disciplines.
Venkat:
Now, when you said 70 years, I just want the listeners to know that IIE was actually founded in 1919. So it's over 100 years old!
What is the actual procedure or process that you go through to collect this data?
Mirka:
So what we do is we actually look at U.S. universities that host international students, and we send them a survey each year.
We ask them to give us essentially all of the data that they have on international students, where they came from, for what degree they're studying, their fields of study.

Then we combine all of that into kind of a large statistic, rolled up. And that speaks to the trend at the U.S. level.

And then we do the same on the U.S. side with students studying abroad. So we also ask these same institutions, okay, how many U.S. students went abroad, where did they go, for how long, for what field of study?
And then every November we have a big briefing on the data that we have for that year.
Venkat:
Now, do colleges collaborate? Do they participate pretty readily or is this something that you have to push every year to get in?
Mirka:
They really do cooperate, not only because it's so historical, but because it really is a form of advocacy for them. They want this data, they want to be able to show how many international students they've had, or how many U.S. students they had abroad. And then they want to be able to really see how they fit into the bigger pie. So I think that for a lot of US universities, (we're very close to so many of them), they really want to know what this data is, because they can then use it for advocacy. They can use it at their own institutions to help improve and increase their international student programs, for example.
Venkat:
So, once you collect and crunch all this data, what are some of the top things that you've learned in the last five years? And then maybe contrast it with from 10 years ago?
Mirka:
So a couple of things.
I think, you know, there's been a huge amount of growth. I think if we look at even the last five or 10 years, the numbers really have been going up. The numbers have flattened in the last year or two. But for 5 years now, we have had over a million international students in the United States. That makes up about 20% of all students that are globally mobile.

So, about one in five students around the world come to study in the United States. The vast majority of students who come to the United States come at either the undergraduate or the graduate level. But we have seen a really big increase in Optional Practical Training, or OPT participation.

OPT is a great opportunity for international students when they come to the United States to stay on after their degree for a work opportunity or an internship opportunity. And so a lot of students do take advantage of that.

The largest countries of origin have stayed the same for the past five years, if not longer, and they are China, India and South Korea. China and India together make up over half of all international students. So there has been a real increase, a real steady flow of students from China and India. And particularly if we look at the last 10-20 years, there was a large increase of students from China.

Most international students go to study, in 6 states in the US.. So just looking at the geographic composition, most students go to study in institutions in California, New York, and Texas. And again, you can find all of this data on www.opendoorsdata.org.

Over half of the students who come to the U.S. study in STEM fields. We continue to see that Engineering and Math and Computer Science are the most popular fields. If you're asking me about trends in the last five years, business and management is one that used to be much higher, but has actually decreased a bit in the last few years.
Now, the one thing I should say is that the data I'm talking to you about right now is from the 2019-20 school year, pre-pandemic data.
Venkat:
Now, why do you think China and India are the leading countries of origin for International Students to the US?
Mirka:
China has seen a huge rise in international students coming to the United States for about the last 10 years. In the late 2000s, India was actually the number 1 source of international students coming to the United States, but then that switched, and China took off. Chinese students have been coming to the United States, particularly to study in STEM fields, both at the undergraduate and graduate level. 49% of Chinese students in the United States study STEM and avail [themselves] of the OPT opportunities.
OPT is a great opportunity for STEM fields, because the STEM extension that was announced in 2016, allows for students to stay in the United States to have an internship or work experience for up to three years.
And that's important for the Indian students as well. So the majority of international students who come to the United States from India are at the graduate level, and also at the OPT level. The vast majority of Indian students who come to the US, actually 78%, are studying STEM fields. So again, there's a large percentage of students who are coming to study in Engineering, and Math and Computer Science, and that has really been driving that increase.
Venkat:
Yeah. Now, do we know anything about the economic status of these students and their families from the top three countries?
Mirka:
While we don't ask about the students' economic status, per se, what we do ask is where their source of funding comes from, for their international study.
So, what we actually find is that over half of the international students who come to the United States are actually funding their studies from personal and family funds.
I think that also speaks to the choices that a lot of international students and families are making to pursue study in the U.S.
Venkat:
Are US Colleges committed to their International Students? Do these numbers change year to year based on your data?
Mirka:
So in addition to the data we collect annually, every fall Open Doors collects data in what's called a Fall Snapshot. And this is where we ask a little bit about recruitment trends, and what kinds of paths universities are taking to recruit. I would say that the internationalization efforts are very strong. Last fall, even when it was amid the COVID-19 pandemic, we found that over half of the institutions noted that their funding for international student recruitment was at the same level if not higher.
So institutions are certainly committed to International Students. And they're using various means. I do think that recruitment outreach is very strong in these leading countries. So a lot of institutions will report to us about focusing on China, focusing on India, and their recruitment efforts, through EducationUSA, through social media or other avenues.
So certainly, from what we've seen, at least in the trends, is that the recruitment focus is very strong in these institutions.
Venkat:
So once you publish these reports, what do Colleges do with these insights and data?
Mirka:
On the U.S. University side, I think they are coming up against quite a lot of challenges. Some [challenges] that were before COVID-19, and some with COVID-19.
So the one before COVID-19, is that really, there is competition for international students. Countries like Canada, Australia, China, and others that are putting forth really strong campaigns to attract international students to their countries. So for these U.S. universities, it's incredibly important to continue to recruit.
Of course, the other factor that was well before COVID-19 is also the economic value that international students bring. And just to give you an idea of that, in the last reporting year, international students contributed $44 billion to the U.S. economy! So it's and that number has more than doubled, I believe, in the last 10 years. So these are kind of huge considerations for universities.
Now since COVID-19, there are two other factors that universities have to grapple with, including some of the policies that are coming out and travel restrictions that have been beyond their control - whether students are able to travel and safety and security, of course, like are they able to safely come to campus. But the other thing is really the hit the higher education community in the US and worldwide has felt around decreasing enrollments and just the potential effect of COVID-19.
So I would say those two factors are the more recent ones really worrying about safety and security and our current international students coming safely.
And finally, Colleges want to continue to recruit international students, but they may also be facing challenges when it comes to budget tightening and related constraints.
Venkat:
Last question: How else would you like to see Open Doors Data being used or applied?
Mirka:
One of the things I've been trying to focus on is how we can link this to students and prospective students.
With Open Doors, we have the university perspective. We speak to universities, we ask them what trends are happening, which international students are coming in why, but what I also tried to do then, is to look at other student level data, prospective student level data. That will then help me kind of have the complementary picture.
And when I'm able to do analysis like this, it's really helpful, because it helps me see the other side of the coin. We work closely with the College Board, for example, to look at their comparative international student data. I can then see what the desires of international students are, where they would like to go, where they're researching their international experience. I'm hopeful that we will be able to have more comparable data like that, and perform comparative analyses in the future.
Venkat:
Fantastic. Thank you Mirka for explaining Open Doors. I think it's a great project and hope it continues for another 70 years & more!
In the Podcast with Mirka, we discussed this and other topics about International Students' Data Trends:
Mirka Martel's Role at IIE

What is International Education Research?

The Open Doors Data Project

Project Atlas

Takeaways for Students and Parents
If you are college-bound, this Podcast is a must listen, to be inspired and motivated about your own future.
Subscribe or Follow our podcast College Matters. Alma Matters at any of these locations: Apple Podcasts, Google Podcasts, Spotify, RadioPublic, Breaker, Anchor.