Pennies or Fail Classes at ISU?
By Alma_Matters
November 15, 2021
Episode #167: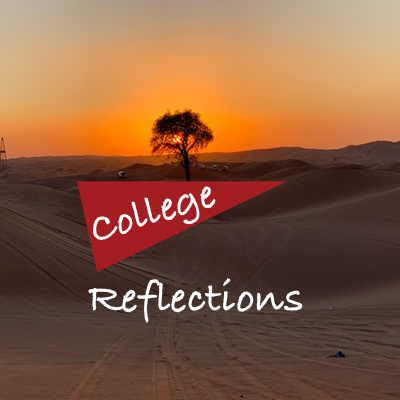 Tushar Sharma on Iowa State University: MIS, People Networking and Career Fairs.
Tushar Sharma graduated from Iowa State University with a Bachelor's degree in Management Information Systems.
Tushar came to Iowa State from Punjab, India.
As part of his daily routine, he would go to the Memorial Union to work on his class assignments.
As he went in and out of Memorial Union, he would walk over this big Zodiac Sign on the floor near the entrance.
One day, as he was leaving the Union, a stranger stopped him and told him that he was not supposed to walk on the Zodiac.
If he did, the stranger warned, he would fail his next class.
Tushar was rattled.
He didn't believe in superstitions, but he didn't want to fail his classes either.
He asked the stranger what he should do.
The stranger told him that people throw coins in the fountain outside the Memorial Union, to ward off the Zodiac bad luck.
Tushar ran out and started throwing pennies in the fountain.
10-12 pennies for good measure.
He wanted to placate the Zodiac for walking over the sign for the last couple of weeks.
It worked. He sailed through his undergraduate program at Iowa State.
Isn't it curious that every superstition seems to have an escape clause?
In the Podcast with Tushar, we discussed this and other topics about Iowa State University:
If you are college-bound, this Podcast is a must listen to be inspired and motivated about your own future.
Subscribe or Follow our podcast College Matters. Alma Matters at any of these locations: Apple Podcasts, Google Podcasts, Spotify, RadioPublic, Breaker, Anchor.