Preparation meets Opportunity
By Alma_Matters
April 6, 2021
Podcast Episode #91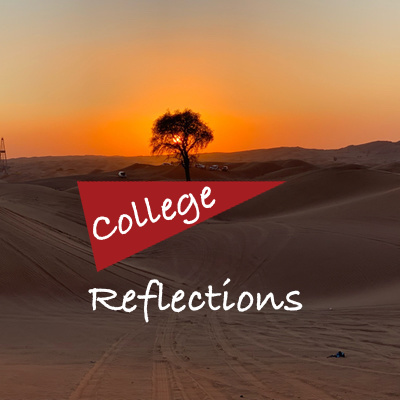 Clare Overmann on Georgetown: Languages, International Experience, and Talks by World Leaders.
Clare Overmann graduated from Georgetown University with a Bachelor's degree in Spanish Language and Culture.
Clare started learning Spanish in middle school.
In college, she gravitated towards the Languages department. She added more Spanish and Korean to her repertoire.
She even immersed herself in the Spanish Language and Culture in Chile for an entire semester.
Language was her thing.
While she gained significant proficiency and scholarship in Spanish, Clare felt she hadn't really used her degree in Spanish.
Not yet.
Few years after college, Clare was part of a US College Faculty delegation to Cuba.
As they were assembling for their meeting with the Cuban ministry, the Faculty delegation realized no one on the team could speak Spanish.
Save Clare, that is!
Clare could not only speak Spanish, but she was able to communicate clearly with the Cubans and saved the day.
Later, Clare wrote to her parents (in English, I imagine) that she had finally used her degree!
Talk about Preparation meeting Opportunity.
In the Podcast with Clare, we discussed this and other topics about Georgetown University:
If you are college-bound, this Podcast is a must listen, to be inspired and motivated about your own future.
Subscribe or Follow our podcast College Matters. Alma Matters at any of these locations: Apple Podcasts, Google Podcasts, Spotify, RadioPublic, Breaker, Anchor.