"A Princeton Robert Bruce?"
By Alma_Matters
March 4, 2021
Podcast Episode #52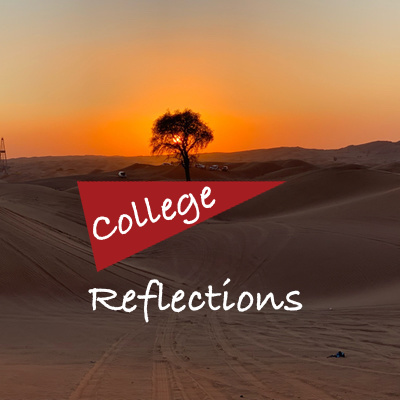 Princeton Alum Avinash Nayak: Challenging Academics, Students' Diversity, Bicker and Lots of Clubs.
Avinash ("Avi") Nayak graduated from Princeton University with a Bachelor's degree in Computer Science and Cognitive Science.
The Freshman semester was drawing to a close. Avinash hadn't yet found an internship for the summer.
He had sent out tons of resumes all through the second semester. He had been rejected by about 50 companies.
Not surprisingly, he was very disappointed. After 5 months of trying, he had expected something to have clicked.
Yes, it is hard getting an internship as a Freshman. But still.
Then on June 1st, seemingly out of nowhere, when everything looked bleak, a company contacted him asking if could start the following week.
Incredible fortune? Maybe. It wasn't exactly what he was looking for, but they offered him an internship for the summer.
It all worked out.
Robert Bruce's spider built its web on the 9th try. Watching this, the King of Scotland was inspired to fight the English again, after his crushing defeats.
Avi stuck with it a little longer than the legendary spider.
In the Podcast with Avi, we discussed this and other topics about Princeton:
If you are college-bound, this Podcast is a must listen to be inspired and motivated about your own future.
Subscribe or Follow our podcast College Matters. Alma Matters at any of these locations: Apple Podcasts, Google Podcasts, Spotify, RadioPublic, Breaker, Anchor.