Spelling Bees to Classics at Harvard
By Alma_Matters
November 11, 2020
Podcast Episode #46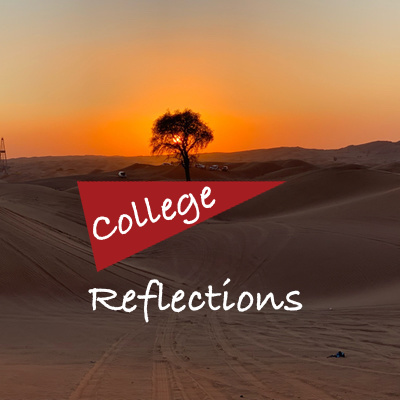 Athena Lao on Harvard: Studying Classics, Teaching Abroad and Wanting to Make Things Better.
Athena Lao went to Harvard University and studied the Classics.
We were curious, Why Classics?
It turns out that when Athena was in middle school in Athena, Georgia, she participated in Spelling Bees. During those competitions, she discovered that her competitors were studying Latin to "figure the spelling" of words by knowing the Latin roots of the words.
Athena said, "Oh! I want to study Latin too". So, Athena started taking Latin class in her high school.
(Bonus: Her Latin teacher said that after finishing her work, Athena could take a nap in class!)
The more she studied Latin, she not only became a better Speller, but she started to enjoy deciphering the roots of words.
This love for Latin broadened her interest in "All things Ancient" - hence her decision to pursue Classics at Harvard.
We have captured all this and more, In the Podcast with Athena about Harvard:
Why she picked Harvard

Incredible Academics & Amazing Peers

Choosing Classics as a Major

Int'l Sojourns during Summers

"Life Changing" Fulbright Grant

Advice to Aspiring Students
If you are college-bound, this Podcast is a must listen to be inspired and motivated about your own future.
Subscribe or Follow our podcast College Matters. Alma Matters at any of these locations: Apple Podcasts, Google Podcasts, Spotify, RadioPublic, Breaker, Anchor.