"Spicing up College"
By Alma_Matters
March 16, 2021
Podcast Episode #94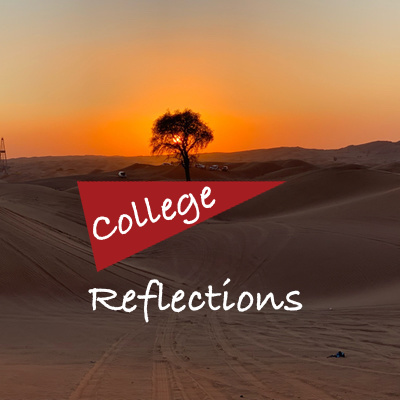 Andrew Maguire on Vanderbilt: American Studies, Study Abroad Decision, and Tale of Two Halves.
Andrew Maguire graduated from Vanderbilt University with a Bachelor's degree in American Studies and Psychology.
When you ask college alumni what they would have done differently in college, what do you think they are most likely to say?
They would maybe, talk about courses they would have taken, friendships they could have forged, trips that they would have taken, organizations they would have joined, or maybe not stressed about the small things.
But not Andrew.
Andrew wished he had packed a lot of spices when he came to Vanderbilt.
Andrew grew up eating flavorful meals. Both his parents were great cooks.
He was shocked at how bland the food was in college.
Variety may be the spice of life.
For Andrew, spices would have been a gastronomic delight.
In the Podcast with Andrew, we discussed this and other topics about Vanderbilt:
Why Vanderbilt?

Choosing Majors

Model UN, Commons, VUcept

Study Abroad in Denmark

Advice to Aspiring Students
If you are college-bound, this Podcast is a must listen, to be inspired and motivated about your own future.
Subscribe or Follow our podcast College Matters. Alma Matters at any of these locations: Apple Podcasts, Google Podcasts, Spotify, RadioPublic, Breaker, Anchor.