Writer turns Journalist
By Alma_Matters
August 5, 2021
Episode #107: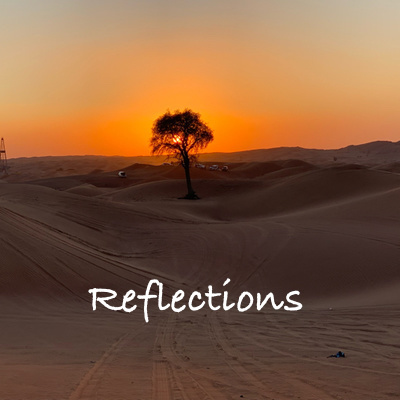 Sujata Gupta and Science Journalism: An Unusual Journey via Japan, Park Service to Johns Hopkins and Beyond.
Sujata Gupta, an alum of Cornell University and Johns Hopkins, is a Social Sciences Reporter at Science News.
Sujata arrived in Nagano, Japan in August 2001.
Back then, she liked writing. More like a writer, than a journalist.
Then 9/11 happened.
Sujata became obsessed with reading all the English language newspapers that were available to learn more.
While traveling all over Southeast Asia, she picked up the English language dailies along the way.
She took it all in.
The news, the invasion of Afghanistan, and the perspective, from all these Asian publications.
On a trip to the US to visit her parents, she was struck by the phenomenally different coverage of the same events in the US and Asia.
This disparity in news reporting evoked her social science sensibilities.
Back in the US, Sujata didn't want to be just a writer. She wanted to be a journalist.
In the Podcast with Sujata, we discussed this, Science Journalism and more:
What is Science Journalism?

How do you become a Science Journalist?

How to distill a Study into a News Story?

Advice to Aspiring Journalists
If you are college-bound, this Podcast is a must listen to be inspired and motivated about your own future.
Subscribe or Follow our podcast College Matters. Alma Matters at any of these locations: Apple Podcasts, Google Podcasts, Spotify, RadioPublic, Breaker, Anchor.